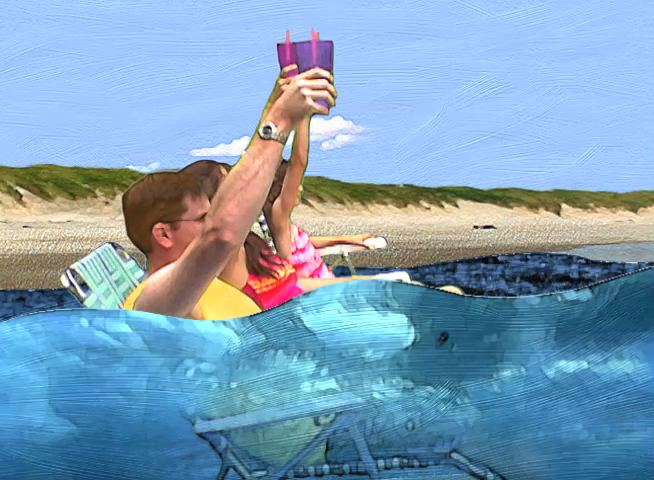 Wow, That's Different
An artfully animated commercial created to help build tourist awareness of the Oregon Coast Aquarium. Happy Trails created unique animation featuring a kaleidoscope of aquatic life befitting the campaign's message of "Wow, That's Different." This unusual ad highlights an assortment of sea creatures that you might see on any given day while at the Oregon Coast Aquarium. The team at Happy Trails Animation rushed storyboards, assisted with creative, shot all reference footage (seagull, sea life, people), collaged, inked and digitally painted images as well as scouted, staged and filmed the people in the commercial.
This award-winning spot was a terrific success, produced from start to finish within a strict two-week timeline for local broadcast.
CLIENT: Oregon Coast Aquarium
PROJECT: "Wow, That's Different"
AGENCY: Leopold Ketel
AREA: Produced in Portland, Oregon for our client in Portland, Oregon
SOUND: Leopold Ketel
AWARDS: Telly Award
Still searching? There's plenty more on the shelf. Tell us what you're thirsty for.
No copyright infringment intended. All spots are property of their respective owners and are shown here as part of the professional portfolio of work created by Happy Trails Animation for their respective clients. Any other individuals wishing to link or show these videos must get permission from the client or production house.