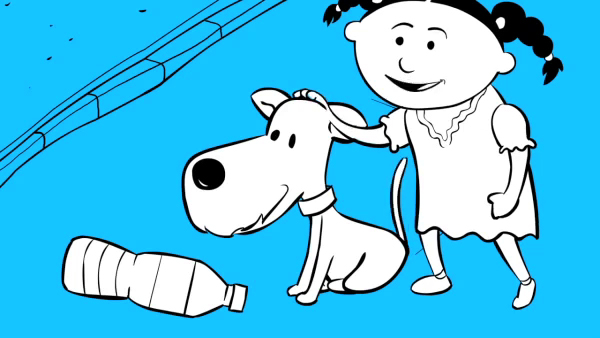 Nestlé Waters
There are a variety of ways to raise awareness about the importance of recycling, and to promote participation. The creative at Marcus Thomas brought the team of Happy Trails Animation on board to create this charming informational video, including character design, animation and sound design.
CLIENT: Nestlé Waters
PROJECT: "Nestlé Waters EPA"
AGENCY: Marcus Thomas
AREA: Produced in Portland, Oregon for our client in Cleveland, Ohio
SOUND: Happy Trails Animation
AWARDS: Telly Award
Still searching? There's plenty more on the shelf. Tell us what you're thirsty for.
No copyright infringment intended. All spots are property of their respective owners and are shown here as part of the professional portfolio of work created by Happy Trails Animation for their respective clients. Any other individuals wishing to link or show these videos must get permission from the client or production house.